One stamp for every lockdown day
COVID-19 came really unexpected. When Indian Government declared the 21 days of lockdown, we took this as an opportunity to create a social media campaign for encouraging people to #StayHomeStaySafe.
The Indian Government declared 21 days of lockdown beginning 23 March and for the first time, we had to suspend operation at all our plants and started to work from home. We decided to take this as an opportunity to do things that we all have been thinking about but were unable to do because of other business priorities. We identified a few areas to work upon and create excellence in that would make our business more sustainable and sharpen our competitive edge.
One of the necessities of the time was the need to stay connected with employees, customers and vendors, so our brands remain "top of mind recall". That is why we decided to start a social media campaign and the "Stamps of the Times".
Sharp focus on "lockdown" and "home"
"Lockdown" and "home" got into sharp focus. Being part of the construction industry, we grabbed this opportunity and created a campaign that has a direct relation to "home". It was also the right time to show our socially responsible orientation by way of encouraging people to stay at home. Addressing local communities also made sense because most of our business comes from rural markets where people construct their own houses, and it has a lot of emotion attached to it. We have used our mascots in the campaign for improving brand connection recall: mycem's bag fido Chutkoo and Zuari's elephant."We used all of this and launched our campaign #StayHomeStaySafe. We used social media, i.e. Yammer, Facebook, LinkedIn and WhatsApp as a medium.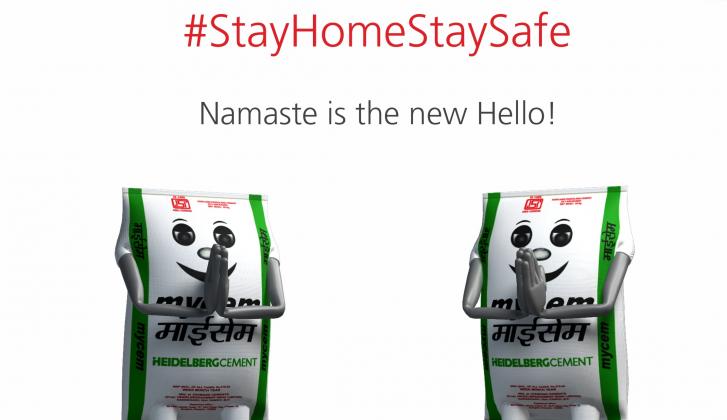 People eagerly awaited the "Stamps of the Times" every morning
To keep the interest of the audience in us, we decided to have a different creative [could we think of a euphemism for creative] every day. We titled our creatives as "Stamps of the Times". For all 21 days, we created a new stamp and published it daily. Our teams forwarded it to our dealers, retailers, vendors, business associates, families and social groups. Our campaign has been widely appreciated. It reached a point when people eagerly awaited it every morning.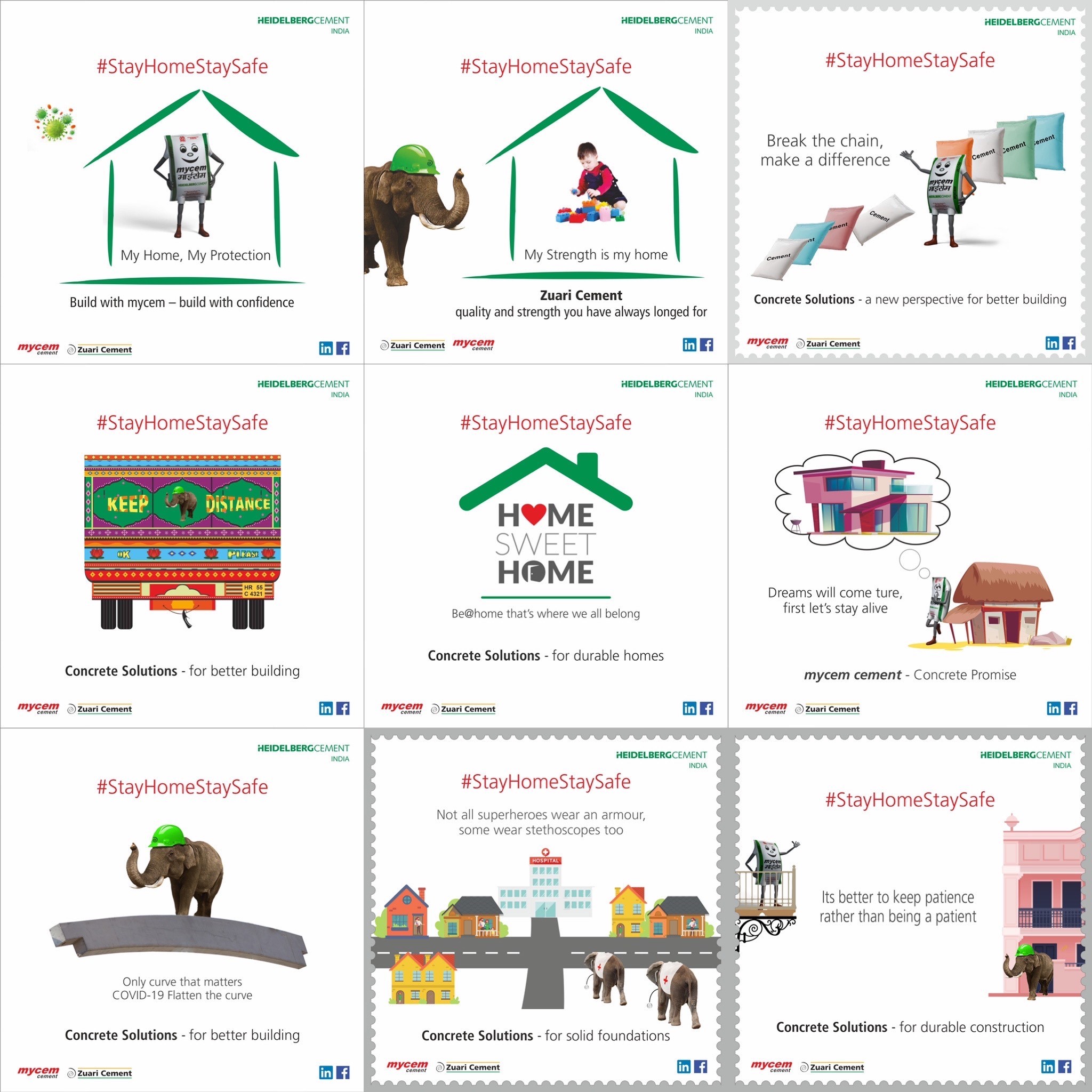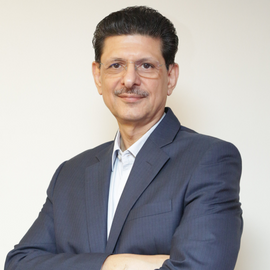 Jamshed N. Cooper
Jamshed N. Cooper Country Manager – HeidelbergCement India Author's title
Mr. Jamshed N. Cooper, aged 63 years is currently Country Manager for HedeilbergCement India. He has rich professional experience of 43 years with over 37 years of experience in Cement Industry. He joined HeidelbergCement India Limited in 2006 as a Sales & Marketing Director. He is a seasoned professional with a strng business acumen.